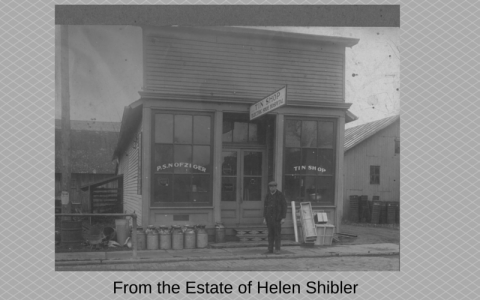 The library's local history and genealogy collection is housed in the McLaughlin Room, located just off the children's department. Most of the collection must be used in-house, with selected books available for check out. The room provides table space for materials, a microfilm scanner with printing and email capabilities, and a computer with Internet access to Ancestry.com as well as other genealogy sites. 
Included in the library's collection: 
August Ruihley: a Private History
Civil War Soldiers Discharge Abstracts, Fulton County
DAR Patriot Index
Fulton County Marriages, 1864-1925; June 10, 1927-July 21, 1944
Fulton County, Ohio: 1850-1976, A Collection of Historical & Family Sketches
History of Henry & Fulton Counties, 1888
History of Williams County, 1882
History of Fulton County, 1920
Our Town: History of Pettisville, Ohio
A Pictorial History of Swanton, Ohio 
Fulton Co. Birth Records on CD: 1867-1908, 1920-1924, 1924-1951
Fulton Co. Death Records on CD: 1868-1908, 1920-1924, 1924-1951
Fulton Co. Marriages on CD: 1864-1999
Browse our local history collection.
Memoirs
Bob Stotzer's World WarII Stories by Bob Stotzer
Days of My Years by Walter E. Stuckey
Early Days in Archbold by Howard (Pete) Miller
Heartland Memories by Marion J. Johnson
Memories of Jessie Belle Hopper Lantz, April 28, 1868 - November 16, 1959
Ol' Dan's Diary, Daniel & Joel Rashley, eds.
The Laubers: a Journey of Faith by Thomas R. Lauber
School Yearbooks
Archbold: 1912, 1928, 1936, 1939, 1946-1970, 1972-1976, 1978, 1980-1985, 1991-1993, 1995-
Archbold Jr. High:  '69-'70, '72-'73, '73-'74, '75-'76, '76-'77, '78-'79, '79-'80, '81-'82
Ridgeville Corners: 1946, 1948-1969
Wauseon: 1923-1927, 1929-1931
Bound editions of the Archette, the newspaper of Archbold High School: 1941-1946, 1949-1958
Microfilm
A number of the early rolls of microfilm are in very poor condition which makes them difficult to read.
Archbold Herald - Nov. 4, 1893 - June 9, 1898
Archbold Advocate - Jan. 18, 1900 - December 5, 1907
Archbold Buckeye - 1905 -  
Additional Websites