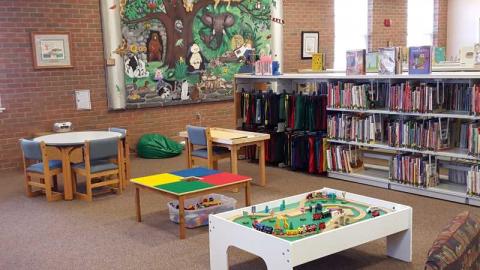 Youth Services encompasses our children's and teen's collections, each located in its own area of the library. 
In the Children's Department you will find children's books, movies, magazines, and audio books which focus on children from birth to Grade 4.  Although our Teen collection includes material for Grades 9-12, Tweens can also find a large number of age appropriate material.
Our Youth Services librarian is always glad to help you or your child to find just the right reading material to match the child's interest and reading level. Though our books are not outwardly marked with AR (Accelerated Reader) reading levels or points, this information is available in our online catalog. We will gladly look up reading level information or show you how.